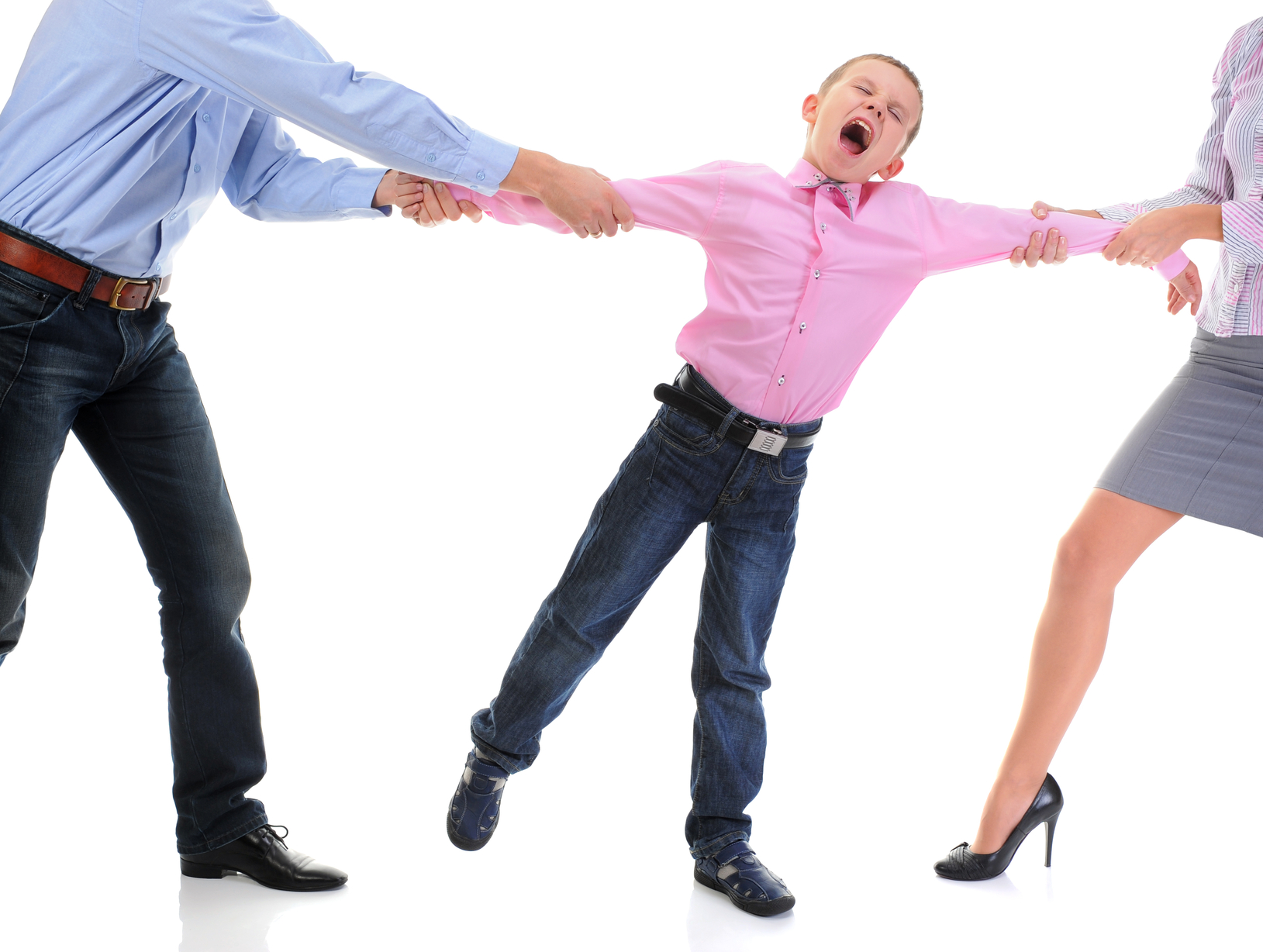 There is no easy way to raise kids.  There are no rule books that you must follow. Basically once you give birth to a baby you are on your own . It is up to you on what you want your kids to eat, how much you want them to eat. You are the person who introduces them to their first words, their first foods, how long they can play outside. Which toys they can play with and how much time they should be playing. Usually we teach them the words, thank you or if you're southern you teach them to say yes ma'am and no ma'am, yes sir and no sir. And chances are once they are speaking we teach them that polite words are always please and thank you .
You know from the time I had my first son till the time I had my last son , times had really changed ( 13 years) . 18 years ago I wasn't worried about BPA in bottles, or whether or not formula was good. I didn't care about him being outside bare foot or the cartoons that he watched having an emotional affect on his life. I did care if he ate  enough, got plenty of sunlight and was able to articulate his feelings , I also cared if he respected his elders.  I think that my village was able to produce a well rounded young man . Fast forward to this time and life is so much different. Not only are we very over protective of our kids, we are raising a group of bullies.
I cannot even count on my hands the amount of times I have gone to playgrounds, youth sessions and saw so many children who were not only rude but they didn't understand what it means to share. They couldn't use words to articulate their feelings, they spent too much time crying and hitting instead of talking and trying to understand that life is about waiting your turn , and to allow someone to have a turn. Then we have these parents who sit back and think this is cute.  They say things like, " she loves to swing," "she's never had to share," "I'm so sorry, they never act like this at home."  They laugh but its troubling.
Trust me these lessons mean the world to anyone who has to deal with children on a regular basis. I work as a youth pastor and trust me the worse students are those that feel entitled. I know that I mentioned it being no rule book for raising your kids but here is a list of things that I've learned with my children , it helped me and I am sure it'll help you as well.
There are more people in the world than them.
Sharing is caring.
You solve problems by talking and reasoning.
Other problems are solved by being quiet and listening.
It never hurts to say I'm sorry.
Always be polite.
Please and Thank you are magical words.
Always add a prefix when speaking to an Adult Mr/Mrs/Miss/Ms etc
Always treat someone like you want to be treated.
All comments shouldn't be heard.
Everyone has something special about them .
It's ok to lose.
Work hard at everything you do .
Naps are always the best way to solve a bad day.
Speak to everyone every time you enter a room .
If someone gives you anything no matter what it is …always say Thank you.
Never exclude anyone bc they may seem different than you . You maybe different to them.
Sometimes being quiet is ok.
Parents always have the last say.
Always keep your hands to yourself.
I am sure there are more that I left off but all of these lessons I have had to teach to all of my kids these 20 things at one time or another . Did they learn all of these lessons once ? No but practice makes perfect…well Basically!