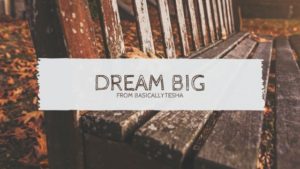 For weeks I've been teaching a lesson on empowerment to my youth group. I talked about how successful people make money. I've encouraged them to go home and study successful people. And every week we walk away having talked about professional athletes, youtube stars and reality television personalities. I myself had to back track and try to find anything relevant in their age range. And yes I found a lot of people in their 20's who have actually become successful doing things that some of us may have not even thought about . If youtube was around when I was younger and was making up songs about food daily…I'd probably not be blogging right now . Well maybe not , I digress.
The problem is …I have a room full of young black men . And all of the wealthy individuals I found were young white individuals. So what's the problem? How can I tell them to think bigger , and want more when they don't see themselves. How do I share with them that life is bigger , when all they see of themselves is getting murder. They are praised for their ability to play sports and discouraged because of the color of their skin .
The bright side of this is that , they still have some athletes to look at , and there are still people making moves in law, becoming doctors and fortunately the previous 8 years there was a black man in power to show us that we too can achieve.
I have reached out to other youth Pastor's and asked them what they do to empower their youth . It's funny the pastor's I've reached out to don't have that problem. They have youth who only need God . I wish our only problem was seeking a closer relationship with God. It's funny that with all the scriptures I give them , all the faith confession we make our reality is that we have to face major obstacles before we can be successful as a black male.
Look at our statistics:
54 % of black males graduate from high school
Nationally African American male students are 2x more likely to get suspended from school.
48 % of black males attend college and out of that 48 % only 17% actually graduate with a degree.
The median earning potential for a black male is only about $37, 000 .00 and anyone that lives in a city like mine , that's nearly poverty.
Fortunately there is a lie that says that there are more black men incarcerated than are in college. Only 6% of working class black men are incarcerated.
Back in the 1950's and before our people, my people fought for equal rights in education. We wanted better jobs, we wanted to live in better homes in better neighborhoods . The college I attended has a statue up of a guy who was a trailblazer being the first black to attend the school . And you would think that after all these years we would have made bigger strides in success.
I'll continue to teach a lesson on how to dream bigger. I will still have colleges visiting our kids. I will still have people visiting , I still we search for successful people that my kids can relate to . I will still speak prosperity and blessings over their life…Basically
Tesha