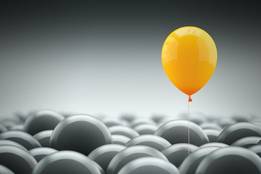 When I was just a teen I never really imagined my life like it is now .  In my dream of being an adult I thought I would go to college and become a doctor. I knew that I would have at least 1 child only after I had been married for like 7 years. I didn't understand the whole thing about sharing in my itty bitty teenage mind.  I did imagine me building a home  and owning a beach house. I thought about leaving my small town and moving to a bigger city  in a much more affluent state. Anywhere but Mississippi . I would have a nanny to help me with my children when I decided to have them and then I would possibly have a housekeeper. I would drive a number of different vehicles because I like new cars. Life was turning out to be a piece of cake in my mind . And nothing on my list was never too impossible .
And then high school happened and I decided that being a doctor may not be the best for me because fluids grossed me out. Writing came easily so be  a journalism major was idea. I would major in broadcast journalism get a job at a small television station before I moved on to more important and larger news stations until I finally reached Good Morning America or The Today Show or even CNN. That was easy enough and I was on the fast track to become just what I had planned.
But I didn't stay focused enough on the end goal.  I had a baby my 3rd year of college. Totally changed the trajectory of my entire life.  I kept my major but scrapped my plans to work as a news reporter I needed to make more money so I took my last year and a half of college and focused on the production part of journalism. Instead of me focusing on reporting or delivering the news I was focused on how the lights and cameras work . How to put together a show from start to finish . Everything that I had not thought about until that very moment that I was forced to think more about the other person in my life .
I graduated from college and moved right into my own office as a producer. Well not exactly the producing job I wanted but it was a job and I worked there ten years until my job ended. The job sustained me for the time that I needed it but it wasn't what I wanted to do for the rest of my life.  During that time I was working I took my spare time and wrote . I wrote a few books …I started a blog. My job ended kinda abruptly, one day I went to work and then it was over.  And I didn't really have a plan b at that point . See by this time I had small children so my job was more of a full time part time job. When my job ended I struggled for a bit trying to find myself and where I fit in life. I spent many nights just trying to figure out things. I knew that being a stay at home mom wasn't exactly what I had in mind as I was planning my life as a teen. I had to find something to do something to fulfill my empty space.
For just a little while I was okay with my new career. I tried to settle in and tried to figure it all out  .  I tried to plan dinner, practice cutting coupons, going on random lunches with people I had nothing in common, read too many books, too many news stories, I spent hours laughing at things that were not funny . I went shopping everyday and purchased things like…ink pens and planners. I went to bed later and stayed in the bed much later.  And then all the children went to school and I was trying my best to find myself . What do I do with my life now ? What is next on my agenda? I started looking for jobs in the same field that I had worked in 6 years prior. The first questioned asked on most of the applications was are you familiar with the latest trends , or do you have the latest certificates for the newest versions of this operating system. Although I had been busy in the previous years I didn't have any certifications in laundry , dish washing and vacuuming .  I applied anyway and was delighted to take the interviews.  And then in those interviews I mentioned that I had small kids and a husband in the military and in a moment of , "this is us," I have walked out and just gave up .
The moments of being home taking care of the family did not satisfy my mind . I didn't want to talk about how to make the most of a bad meal. I didn't like talking about my kids all the time . I didn't want to know what my husband did at work all day …who cares. I was miserable. Sometimes during those hard moments you just have to sit back and recreate your future.
How do you do that ? First you have to see what is really on the inside of you and what you can do to get that that is on the inside of you on the outside.
Does this often make you money ? Not often but it does often lead you down a path of fulfillment . And to me fulfillment is worth more than money .
We have all been at  a place in life where we have to wonder what should I do with my life. How do I not settle and make my life the best life ever? How do I not waste any more days ?
There is something good on the inside of all of us , it just needs to be cultivated . Take a moment after you read this blog and think what is the one thing that I am very good at? How can I manifest this thing to become something that I look forward to waking up in the morning .
Finding your purpose is important to everyone's life…basically
Tesha